New York is the ultimate place to check a lot of things off your bucket list, there is so much to see and so much to do. I have visited three times, and I still haven't gotten to do everything I want too. When visiting, I would suggest you try everything possible in the amount of time you have. You also need to plan before you come so that you don't miss out, I have made the mistake of not planning and I truly regret it. You make so many amazing memories in New York that you will forever cherish. I know I will always cherish mine.
Places Bucket List
Central Park

Empire State Building

Times Square

See the Stature of Liberty

Brooklyn Bridge

9/11 Memorial

Broadway

Ice skating at the Rockefeller Center

Coney Island

Grand Central Station

Chelsea Market

Today Show

China Town

Shop on 5th avenue

Broadway Show
Food Bucket List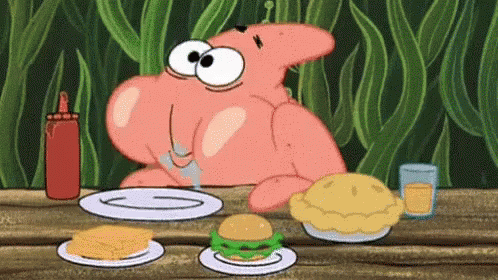 Jack's Wife Freda-
A good spot known for its weekend brunch. Very cute romantic place for a date. Menu is small, but so consistently delicious.
Black Tap Burgers
- A new take on a classic burger joint. It is very old school, fun, and familiar. They serve spectacular burgers, and over-the-top milkshakes.
Doughnut Plant
- These doughnuts are handmade fresh daily. They use the highest quality all natural ingredients, and making everything in-house from scratch, including the glazes, fillings, jams, and toppings.
The Butcher's Daughter
- plant-based restaurant, cafe, and juice bar. Serves breakfast, lunch, dinner, and weekend brunch. Everything is 100% vegetarian.
The Spotted Pig
- A certified "hot spot." They serve great cocktails and a really good hearty burger. However, don't bank on getting a table right away because it is often busy.
Bleeker Street Pizza
- Amazing pizza shop located on a busy corner that offers cheap slices and pies late into the night.
Eataly
- Italian marketplace comprising a variety of restaurants, food and beverage counters, bakery, retail items, and a cooking school.
Dominique Anse
l- You have to come here if you have a sweet tooth. The warm vibes and welcoming gestures makes for a very comfortable experience.
Instagram Spots Bucket List
Radio City Music Hall
- The most famous theater in all of NYC.
Pietro Nolita- Cozy 1950's style bar with a pink motif offering Italian food and weekend brunch. This adorable restaurant is pink inside and our. (-:
Avocado Apetit
- if you love avocados, you have to try this place. The avocado wallpaper and avocado plush pillows makes for a perfect insta post.
Cha Cha Matcha
- A trendy tea shop in NYC. Neon-lit puns, palm trees, and pop art, you can't go wrong!
Brooklyn Botanic Garden
- 52 acre garden, which includes a number of specialty gardens within a garden. The trees and flowers are absolutely stunning!!